ACCLAIMED NEPHROLOGY CONSULTANT VISITS RBH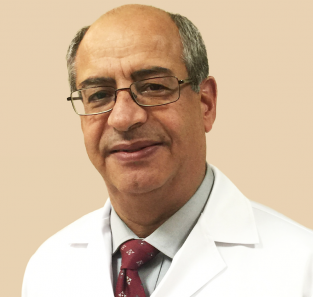 Check your Kidney's Health
Acclaimed Nephrology consultant visits RBH
Kidneys are an important part of our body as they constantly work to keep us healthy. They remove waste products and excess fluids and also help make red blood cells. Kidneys also maintain a balance of salt and other nutrients in our body and keep our bones healthy. Living up to its commitment of providing expert medical care, Royal Bahrain Hospital offers the exclusive services of Dr. Abbas AlKhatib, a well-acclaimed and widely experienced consultant on kidney ailments from April 1st until 16th 2017.
Dr. AlKhatib is an expert in the diagnosis, treatment and management of acute and chronic kidney disorders. In addition, Dr. Alkhatib is imminent in post kidney transplant follow-up and focuses on prevention of kidney diseases in patients having hypertension and diabetes and post kidney transplant follow-up.
Dr. AlKhatib, specializes in Nephrology and Hypertension which is certified by the American Board of Internal Medicine and the American Board of Nephrology. He is also the Chief of Nephrology at the King Husein Cancer Center.
"Dr. Alkhatib is an accomplished nephrology consultant and his vast experience and knowledge adds up to our bouquet of world-class services." said Mr. Rohit Srivastava, Chief Operating Officer, Royal Bahrain Hospital.