Our Doctors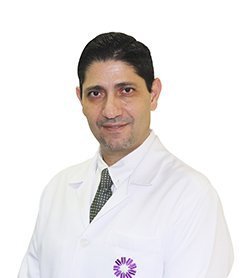 Dr. Issa Kawalit
Consultant
---
Nephrology
---
Royal Bahrain Hospital
RBH Medical Center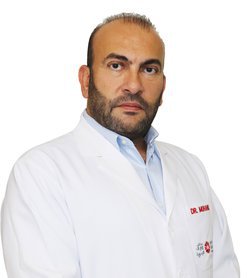 Dr Muhand Salemah Raji Eltwal
Consultant
---
Nephrology
---
Royal Bahrain Hospital
---
Procedures & Treatments
Nephrology Department
The Nephrology department specializes in the prevention and treatment of diseases of the kidneys. At Royal Bahrain Hospital, we are committed to providing the necessary kidney care to patients who are at different stages of the disease. The department offers a wide range of consultative care and advanced treatment of kidney disease to adults as well as young children whether their condition is at a mild or an advanced and life-threatening stage.
Our kidney specialists will help patients identify the severity of their condition, detect early kidney disease to slow down its progression, recommend the best treatment to keep their kidneys healthy as well as educate patients on their condition so that they can make informed choices and therefore actively participate in their treatment process.
Our healthcare professionals work in collaboration with specialists from other departments such as dieticians, surgeons and therapists to provide the best outcomes for the patient. We also aim to improve chronic kidney diseases so that patients can lead better lives and prevent the risk of other diseases that can potentially arise.
Services and Treatments Offered
The department of Nephrology offers comprehensive treatment for both inpatient and outpatient care. We specialize in the diagnosis, treatment and management of diabetes mellitus (DM), renal disease caused by hypertension, metabolic disorders and acute and chronic renal diseases of all aspects including treatment with dialysis. We also provide physical exams, lab and imaging tests, simple kidney function tests, diagnostic tests and assessments of kidney stones as well as post kidney transplant follow up care.
Dialysis Centre
The department of Nephrology also manages a dialysis centre at the hospital which was launched in 2017 due to the increasing number of patients suffering from kidney related diseases in Bahrain. The dialysis centre is a 2-bedded facility which provides hemodialysis services. The centre specializes in the prevention and treatment of acute and chronic kidney disorders, primarily in hypertensive and diabetic patients, in addition to performing kidney biopsies as well as dialysis.
---
Videos
The Information will be updated soon.
View All Videos

---
Articles
The Information will be updated soon.
View All