Our Doctors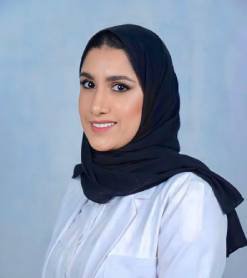 Dr. Aysha Waleed Ebrahim
Specialist
---
Family Medicine
---
Royal Bahrain Hospital
---
Procedures & Treatments
The Family Medicine Department at Royal Bahrain Hospital offers a gamut of acute and chronic care services. From new born to geriatric patients, we offer services with emphasis on strengthening healthy habits, education, appropriate screenings & immunizations and safety and quality of treatment.
Family doctors at Royal Bahrain Hospital connect with patients and their family members on a personal level. The patient-doctor relationship is at the heart of family medicine at Royal Bahrain Hospital, and our family physicians take the time to consider additional health factors such as diabetes, hypertension, cardiovascular issues and obesity. This long-term relationship is built on mutual trust and respect, resulting in customized care and treatment for every patient.
Our family medicine department provides acute, chronic and preventive medical services.Based on the review of patient's routine check-ups and health-risk assessments results, our doctors make recommendations on the need for immunization, refer to other specialized departments and provide counselling on maintaining a healthy lifestyle.
---
Videos
The Information will be updated soon.
View All Videos

---
Articles
The Information will be updated soon.
View All