Our Doctors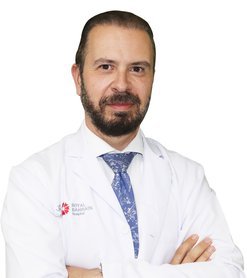 Dr. Ilias Mataragkas
Consultant
---
Orthopedics
---
Royal Bahrain Hospital
RBH Medical Center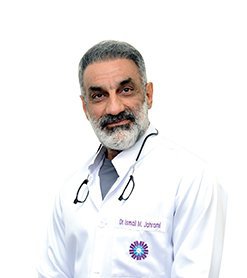 Dr. Ismail Jahromi
Consultant
---
Orthopedics
---
Royal Bahrain Hospital
RBH Medical Center
---
Procedures & Treatments
Additionally, our orthopedists are experts in performing orthopedic surgeries, from simple corrections to complex hip and knee replacements. Moreover our surgeons have also developed and pioneered many innovative methods which are technically advanced in the modern healthcare scenario.
We aim to be a recognized leader in delivering innovative and comprehensive treatment for orthopedic injuries and conditions, in order to significantly improve the overall quality of life of all our patients.
Our Orthopedic doctors have many years of comprehensive experience in diagnosing and treating a wide range of Orthopedics specialties including Sports Medicine by working at many top-end healthcare institutions
Our orthopedists are trained in detection, treatment, prevention and rehabilitation of injuries and diseases of the musculoskeletal system of the body. Their area of expertise lies in Diagnosis, Treatment and Management of Hip and Knee Joint diseases, Minimally Invasive Surgery from Arthroscopy to Replacement, Regenerative Treatments for the Hip and Knee, Platelet Rich Plasma (PRP),
Services and Treatments offered
Clinical coverage of sports injuries, fractures, lower back and neck pain, arthritic conditions of joints and osteoporosis

Arthroscopic Surgeries of Knees and Shoulder joints and ligament reconstructions

Surgeries of the spine for treating problems of the disc, infection, trauma and other deformities

Corrective surgical treatment for congenital disorders like residual polio

Endoscopic (Key Hole) surgery for sciatic pain and disc prolapse

Inter Laminar Epidural Endoscopic Technique of Lumbar Disc Removal.

Percutaneous bone grafting from the upper end of tibia.

An innovative percutaneous treatment technique for die-punch injuries of the distal radius.

Innovative techniques for fixation of the head of radius in irreducible anterior dislocation of the head of radius.

Minimally invasive fracture fixation (MIPPO technique) – The technique has been used widely in trauma cases using a locking compression plate (LCP). Its advantages are that it does not interfere with the fracture site and thus provides improved biological healing, and that the LCP has excellent angular stability.

Joint replacement surgeries- Joint replacement is a surgical procedure in which parts of an arthritic or damaged joint are removed and replaced with a metal, plastic or prosthesis

Complex fracture management- Complex fractures are when the damage usually includes injury to multiple bones, joints, ligaments, and tendons and requires intensive treatment and rehabilitation.
---
Videos
The Information will be updated soon.
View All Videos

---
Articles
The Information will be updated soon.
View All