Our Doctors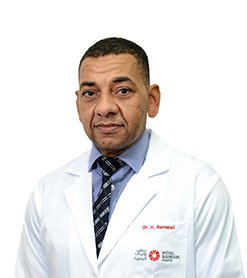 Dr. Hussein Elbernawi
Consultant
---
General Surgery
---
Royal Bahrain Hospital
RBH Medical Center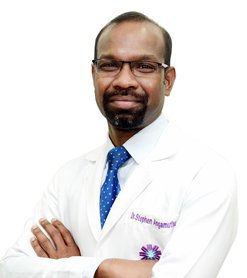 Dr. Stephen Angamuthu
Consultant
---
General Surgery
---
Royal Bahrain Hospital
---
Procedures & Treatments
General Surgeons at Royal Bahrain Hospital are highly qualified and experienced in the diagnosis and treatment of all general surgical cases. This includes open and laparoscopic surgery to treat conditions such as varicosities, acute abdominal conditions, hernia repair, breast lumps, hemorrhoids and thyroid disease. We also offer highly advanced endoscopic and laparoscopic surgeries, backed by the latest medical technologies.
For people suffering from morbid obesity,we provide laparoscopic gastric bypass and gastric banding procedures by surgeons with vast experience in dealing with all kinds of surgical emergencies, with an emphasis on acute abdominal problems.
Services and Treatments Offered
Trauma

Surgical Emergencies (i.e. intestinal obstruction, peptic ulcer and intestinal bleeding)

Gallstone Diseases Surgery

Cancer Surgery

Hernia Correction

Infection and Metabolic Diseases Surgery

Ischemia and Gangrene of Limbs Surgery

Diseases of Pancreas, Thyroid, Liver and Spleen Surgery

Exploratory Laparotomy

Appendectomy
Laparoscopy Procedures:
Laparoscopic or minimally invasive surgery (also known as keyhole surgery) is widely used within general surgery. These techniques are also popular with patients as there is less scarring, shorter recovery time and improved outcomes. Most abdominal operations including bowel tumor removal and hernia repair can be carried out laparoscopically
We do the following laparoscopic procedures at Royal Bahrain Hospital:
---
Videos
The Information will be updated soon.
View All Videos

---
Articles
The Information will be updated soon.
View All