Our Doctors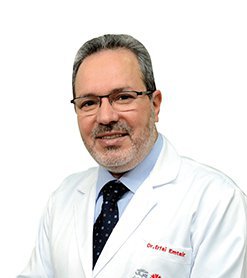 Dr. Erfai Emtair
Consultant
---
Urology
---
Royal Bahrain Hospital
RBH Medical Center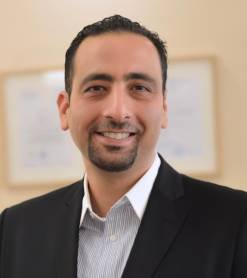 Dr. Mohammed Fahmi Mahmoud Hamdan
Urology
---
Urology
---
Royal Bahrain Hospital
---
Procedures & Treatments
Royal Bahrain Hospital is the only hospital in the Middle East for advanced laser surgeries for prostate and kidney stones.
We provide the following services and treatments:
Laser surgery for kidney stones

Laser surgery for prostate diseases

Urodynamic study and incontinence repair

Laparoscopic urology

Erectile dysfunction and infertility

Female urology treatment

Sexual healthcare and treatment

Investigations and treatment of infertility.

Investigation and treatment of urinary incontinence. (Urodynamic study, TOT, TVT, Botox, Cystocele, rectocele, vaginoplasty and perinieorraphy, artificial urinary sphincter).

Rigid and flexible ureteroscopy and holmium laser stone treatment.

Investigation of erectile dysfunction and treatments like penile prosthesis.

Painful bladder syndrome.

Recurrent UTI.

Basic pediatric urology and plastibell circumsicion.

BPH treatment (TURP Plasma kinetic, Laser)

Bladder, testis and Prostate cancer detection and treatment.
Prostate diseases and kidney stones are the main diseases affecting the urinary tract. In the past five years, many less invasive procedures have been introduced in the West, but it was inaccessible to people in Bahrain. Royal Bahrain Hospital is proud to introduce laser treatment for prostate and kidney stones which is the only one of its kind in Bahrain and the entire Middle East. These procedures can be performed with general, spinal, epidural, or conscious sedation or local anesthesia. They are usually performed on an outpatient basis in the hospital or even in the office.Apart from being safe and effective, this is a minimally invasive surgical treatment for benign prostate diseases and kidney stones. The results are better compared to with the results achieved with the old surgical results techniques. The advantages of this procedure include reduced bleeding, pain,and morbidity, minimized post-operative catheter drainage and lesser post-operative irritative symptoms.
---
Videos
The Information will be updated soon.
View All Videos

---
Articles
The Information will be updated soon.
View All