PEDIATRIC UROLOGY EXPERT FROM ITALY TO VISIT RBH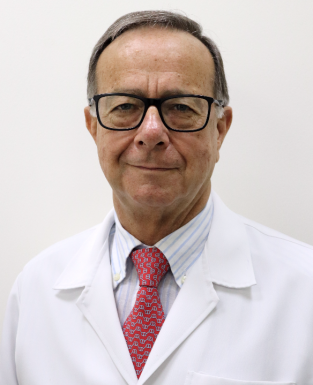 Dr. Emilio Merlini, an experienced Pediatric Urology Consultant from Italy will be providing his services at Royal Bahrain Hospital from 6th– 9th April 2019.
He will be available for consultations on various pediatric urology conditions such as Renal and Urinary Tract Tumors, Renal Surgery, Urinary Incontinence, Obstructions of the Urinary Tract, Neurogenic Bladder and Anomalies of Female Genital Tract.
Dr. Emilio was the President of the Italian Society of Pediatric Urology, member of the Board of the European Society of Pediatric Urology and is also the President-elect of the European Society of Pediatric Urology. He has authored around 70 papers in international books of Pediatric Urology. He was also the Chief of the Division of Pediatric Surgery at Maggiore Hospital Novara (Italy) from 2001 to 2007 and Chief of the Pediatric Urology division at Regina Margherita Children's Hospital until 2018.
"We are pleased to host Dr. Emilio at Royal Bahrain Hospital. His specialty is an added value to the wide roster of professionals we have on board and we hope that the patients can benefit from his experience as an international Pediatric Urologist." Said Dr. Sheriff Sahadulla – Chief Executive Officer, KIMS Healthcare Group.
To book your appointment with Dr. Emilio Merlini, call 17246800 or book online. You can now also download the Royal Bahrain Hospital Mobile App to book your appointments and more on iOS and Android devices.