RBH Hosts Expert Visting Urologist from Switzerland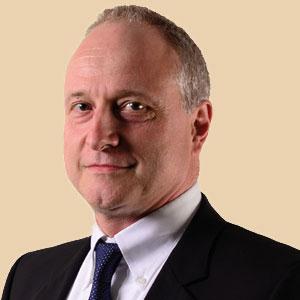 Following the great success of his previous visits, Royal Bahrain Hospital is hosting Dr. Yan Tuchschmid, an experienced Urology Surgeon from Switzerland, to provide his services between the 14th and the 17th of May 2016.
Dr. Yan specializes in male and female urology, with his focus of expertise spanning across the diagnosis, treatment and management of various urological issues such as urinary incontinence, bladder prolapse, benign prostatic hyperplasia, neurogenic and overactive bladder conditions, prostatitis, urethral surgery (for adults), male sexual dysfunction and penile surgical implants. Dr Tuchschmid has been the Head Urologist at the Pelvic Floor Centre in Geneva since 1994.
In addition to his competence in wide range of Urological specialties, Dr. Yan Tuchschmid is offering his patients in Bahrain with "Neuromodulation" technique for bladder control. "Neuromodulation" is an innovative therapy, proven worldwide as a treatment option for patients who have failed or could not tolerate more conservative treatments. It offers long-term control of bladder and bowel, through modulation of the nerves that help control the pelvic floor and lower urinary tract.
Commenting on this visit, Mr. Jacob Thomas, Director at RBH said, "We are glad to re-host Dr. Yan in RBH. Dr. Yan Tuchschmid is an expert practitioner who brings exceptional experience and skills to our medical team. I highly encourage our patients to utilize this opportunity and benefit from Mr. Yan's expertise."
For details or bookings you may contact us on 17246800, or you can click the "Plan Your Visit" icon on your right hand side.