RBH INTRODUCES THE TUESDAY BREAST CLINIC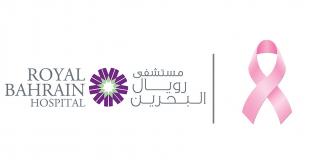 Royal Bahrain Hospital (RBH) is proud to introduce its specialized services at its Breast cancer clinic -part of General Surgery Department. RBH offers an attractive and affordable Breast Cancer Screening package under the supervision of Dr. Neetha Ravi, Specialist-General Surgery at Royal Bahrain Hospital.
Available every Tuesday from 4pm-8pm, the Breast Cancer Screening package features its special Breast Cancer Screening Package, that is being currently offered at BD 25. The package includes a Breast ultrasound examination followed by a doctor's consultation that takes place at the same day. RBH is also offering attractive packages for MRI Screening and BRCA Genetic Testing.
"The Breast Cancer Screening package aims to shed light on this growing disease and encourage women of all ages to undergo regular screenings for Breast Cancer, which may help detect any changes and increases chances of recovery," said, Dr. Neetha Ravi.
"According to medical studies, Breast cancer was the most common malignancy in all GCC countries, ranging from 16.1% of female cancers in Oman to 35.4% in Bahrain," she added.
"Many of the high-risk illnesses develop and grow due to negligence of undergoing regular checkups and screenings, as it was said, early detection is the best prevention, and prevention is better than cure," she added.
For more information or to book an appointment, you may contact us on 17246800.