ROYAL BAHRAIN HOSPITAL WELCOMES SENIOR ENT CONSULTANT ONBOARD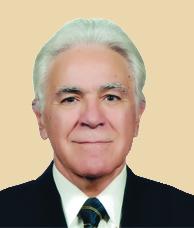 Royal Bahrain Hospital (RBH) is proud to welcome Dr. Akram Khairy, Senior Consultant, Ear, Nose and Throat, as the newest addition to RBH's highly qualified medical team.
Dr. Khairy brings more than 40 years of rich experience in Hearing Aid and Micro Surgery of the Middle Ear to improve hearing and is a Fellow of the American Academy of Otorhinolaryngology, Fellow of the Portman Institute for Ear Surgery and implantable hearing aid, and Fellow of the Endoscopic Sinus Surgery Graz-Austria. Dr. Khairy is an expert in Laser and radiofrequency surgeries of the Larynx and Vocal Cords.
At RBH, Dr. Khairy's responsibilities include the treatment of Ear pain, infections & Hearing Loss, as well as Dizziness, Meniere's Disease and Positional Vertigo. Moreover, Dr. Khairy treats and manages Perforated Ear Drums, Tonsilitis, allergies & Sinusitis. Additionally, he uses the most advanced Coblation technique in the treatment of Nose blocks. Dr. Khairy's expertise also includes the treatment of Nasal Septum Deviations, management & treatment of Snoring & Sleep Apnea, in addition to mouth and Pharyngeal diseases.
"With this rich and wide experience and high level of education, I am confident that Dr. Akram will be a great addition to RBH's medical team and our patrons," said Dr. Sheriff Sahadulla, Executive Director at RBH
"We are very proud of our distinctive services and highly qualified medical team, that strive to deliver only the very finest of medical services to our patients and the Bahraini community" he added.
For more information or to book an appointment, you may contact Royal Bahrain Hospital on 17246800.