Top Italian Orthopedic Consultant revisits RBH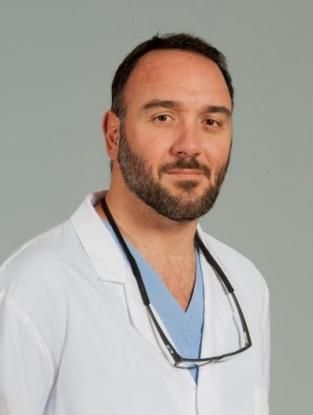 Dr. Gianluca Cusma Guatteri, a highly accomplished Orthopedic consultant, will be revisiting Royal Bahrain Hospital until April 7th, 2019.
Dr. Guatteri will be available for consultations on the diagnosis, treatment and management of hip and knee joint diseases, minimally invasive surgery from arthroscopy to replacements, regenerative treatments for hip and knee and Platelet-rich plasma (PRP).
Dr. Guatteri is currently head of the Minimally Invasive Ortho Surgery Department at a Gruppo San Donatoprivate hospital in Pavia, Italy leading a group of 6 surgeons specializing in hip, knee, ankle, foot, shoulder and spine surgical treatments. As a first surgeon, he performs more than 250 hip and knee joint replacements each year.
During his residency in orthopedics and traumatology, he focused on hip and knee surgery, and after a 12-month fellowship in Mini-Invasive Solutions for Knee Replacement; he completed his residency in 2006 with a final thesis on unicompartmental knee replacement. After 4 years working as an orthopedic specialist, he started working as a hip and knee replacement consultant at the Humanitas Research Hospital in Milan, Italy in 2010.
Dr. Guatteri was involved in the research and development of the new GTS (Global Tissue Sparing) hip stem designed by Dr. Guildo Grappiolo and produced by Zimmer-Biomet. He was the consultant for the medical education and cadaver lab where surgeons experienced hands-on training with Dr. Guatteri by their side.
He was a member of Livio Sciutto Foundation's scientific board from 2013 to 2016 and is currently a member of European Hip Society, International Society for Technology in Arthroplasty, Italian Society of Arthroscopy, and he actively participates in annual congresses and courses.
To book your appointment with Dr. Gianluca, call 17246800 or book online on www.royalbahrainhospital.com. You can now also download the Royal Bahrain Hospital Mobile App to book your appointments and more on iOS and Android devices.