TOTAL CARDIOLOGY CARE AT ROYAL BAHRAIN HOSPITAL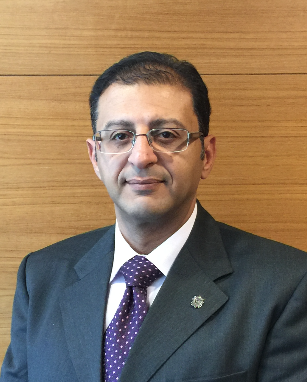 Heart Matters! Total Cardiology Care at Royal Bahrain Hospital
To provide the finest care for your heart, listen to what your brain says. Because it's all about knowing the right place having the right people who can provide you the right care.
The Department of Cardiology at the Royal Bahrain Hospital (RBH) offers you everything your heart needs to remain healthy: prompt diagnosis, cutting-edge treatment and dedicated follow-ups.
With the arrival of Dr. Waleed Ahmed Mohamed Sultan, Specialist – Cardiology, RBH has further strengthened its team of experienced experts.
Dr. Waleed completed his Bachelor of Medicine and Surgery (M.B, B.C.H) and Masters in Cardiology from Ain Shams University. He has also earned Diplomas in Atherosclerosis and Diabetic Dyslipidemia from Boston University of Medicine, Diploma in Cardiology from Middlesex University, London and Diploma in Echocardiography from the University of Vienna.
"RBH is one of the finest healthcare destinations that offers exceptional cardiology care by bringing in the most developed healthcare apparatus and facilities," said Dr. Waleed.
Dr. Waleed has extensive experience in successfully treating Heart Failure, Cardiac Arrhythmia, Cardio-diabetic Disease, Hypertension, etc. He is also well-versed in preventive cardiology. The aforesaid solutions are supported by total cardiology services like echocardiography, treadmill stress test, head tilt table test, 24-hour Holter ECG and blood pressure monitoring.