CHRONIC MIGRAINE? TRY BOTOX!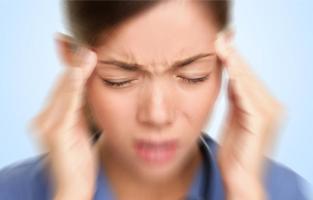 Have Chronic Migraine? Try Botox Treatment at Royal Bahrain Hospital!
Smoothing out wrinkles and preventing migraine have now got something in common: Botox. Surprised? But true indeed!
Botox, a well-known anti-ageing treatment, is used as a preventive solution rather than an acute treatment, which is taken once migraine is already begun. It has been observed that Botox treatment prevents, approximately, 8 or 9 headache days and probable migraine days in a month. Usually after two treatments, taken 12 weeks apart, it will be known if Botox really starts working on a particular patient.
Explaining the process, Dr. Sayed Moh'd Alsaffar, Consultant - Neurology at Royal Bahrain Hospital says: "Presently, Botox is the one of the preventive treatment for people who suffer from chronic migraine. It is an effective solution to prevent migraine even before it begins. People who have chronic migraine usually live with 15 or more headache days a month. For them, Botox makes a big comforting difference."
Botox injections are administered every 12 weeks into the shallow muscles in 7 key areas of the head and neck. Each treatment involves 31 injections and is usually carried out by an experienced Botox specialist.
Royal Bahrain Hospital offers Botox treatment for migraine under the guidance of Dr. Sayed who provides his service in the diagnosis and treatment of all types of headaches, stroke, epilepsy, multiple sclerosis, Parkinson's disease, peripheral neuropathy and giddiness.