DR. NABEEL HAMEED, CONSULTANT - NEUROSURGEON JOINS RBH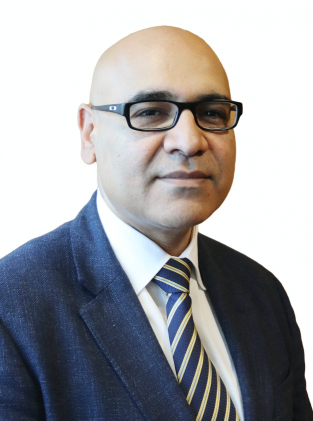 Royal Bahrain Hospital is pleased to announce the joining of Dr. Nabeel Hameed, A Consultant Neurosurgeon to its team of medical experts.
Dr. Nabeel earned his M.B.B.S degree in Kasturba Medical College – Mangalore University, India in 1992, Diploma of Microsurgery in 2003, and received a French Diploma AFS, AFSA in Neurosurgery in the University of Rouen, France in 2005. He has more than 18 years of experience in the field of Neurosurgery
He played a vital role in establishing a modern Neurosurgical Unit in Salmaniya Medical Complex with an interest in Neuro Trauma and Vascular Neurosurgery. Dr. Nabeel also introduced and implemented modern protocols of managing Neurological trauma, which helped improve the rate of recovery and the survival rate of severe head injuries. Neurosurgery has also been advanced due to his contribution and introduction of Neuronavigation.
Dr. Nabeel is an expert in the treatment of all types of headaches, head and spine trauma, tumors of the brain and spine, base of skull surgery, Neuro-vascular surgery, hydrocephalus, Neuro-endoscopy and spine surgery.
To book your appointment with Dr. Nabeel Hameed, call 17246800 or book online on www.royalbahrainhospital.com. You can now also download the Royal Bahrain Hospital Mobile App to book your appointments and more on iOS and Android devices.