EXPERT TREATMENT FOR SKIN, HAIR AND NAIL DISEASES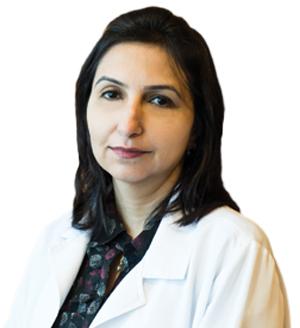 Expert Treatment for Skin, Hair and Nail Diseases
Royal Bahrain Hospital is your one stop destination for comprehensive Medical solutions for Skin, Hair, Nail and Cosmetic Treatments in the Kingdom of Bahrain.
The Hospital provides advanced dermatology procedures to improve, rejuvenate and restore skin tone and texture. The solutions also address Skin conditions like acne, scars, warts, skin tags, moles, stretch marks, wrinkles, etc. In addition to skin treatments, the Royal Aesthetic Center at RBH also performs various cosmetic procedures for hair and nails, including unwanted hair removal and treating nail infections and imperfections.
Dr. Reeti Malhotra, Consultant – General & Aesthetic Dermatologist at RBH says: "We offer advanced dermatological treatment not only for cosmetic purposes, but for therapeutic reasons as well. Skin diseases can effectively be treated with advanced technology and evolved procedures.
Dr. Reeti is a highly experienced Dermatologist, specializing in diagnostics, histopathology, dermatoscopy, in addition to performing procedures like Radio Frequency ablation, Chemical Peels, Mesotherapy for hair loss and facial glow, Botox & Fillers and PRP. She is also an expert in performing various laser procedures like Fraxel, Thermage and Spider Vein reduction. Dr. Reeti MD, DNB acquired her Bachelor of Medicine and a Bachelor of Surgery - M.B.B.S., from S.R.T.R. Medical College, India; followed by earning her Master's degree in Dermatology, Venereology and Leprology, from K.E.M. Hospital & Seth G.S. Medical College, Mumbai. She has also published a number of research papers on her specialities.