Expert Urology Surgeon, Dr. Erfai Emtair, is now available at RBH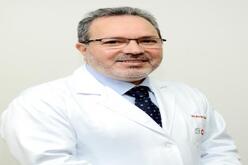 Royal Bahrain Hospital welcomes Dr. Erfai Massud Emtair, Consultant – Urology Surgeon, to its team of medical experts.

Dr. Erfai has completed his residency training in the Urology departments in 3 hospitals, Urban Krankenhaus, Center of Pediatric Urology DRK – Westend, Berlin and Auguste Victoria Klinikium in Berlin, Germany and is also German Board Certified in Urology.

Dr. Erfai has more than 23 years of experience in the field of Urology and is well experienced in all diagnostic procedures in Urology (Abdominal Ultrasound, Transrectal Ultrasound, Scrotal Doppler Ultrasound, Urodynamic study, Transrectal Prostatic biopsies and diagnostic flexible Cystoscopy). He can also consultpatients for all therapeutic and surgical procedures, impotence, male infertility, endourology surgery, laparoscopic, pediatric, oncological, incontinence and laser applications in surgeries such as fragmentation of stones and internal urethrotomy in addition to assessments of various adult and pediatric conditions and advanced interventional procedures.

Dr. Erfai is skilled in Penile Prosthesis surgery (since 1998) and all endoscopic procedures, open surgeries in children and laser treatment for stone fragmentation.

For more information and appointments, please call 17246800 or WhatsApp on 32181810.