Orthopedic Consultant from U.K to Revisit RBH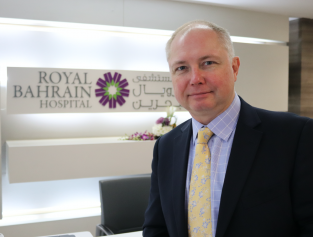 Dr. Andrew Chambler, Visiting Orthopedic Consultant will be revisiting Royal Bahrain Hospital from the 13th - 16th January 2019.
Dr. Chambler has been practicing as a Consultant Orthopedic Surgeon in the U.K for the past 14 years. He qualified from St. Mary's Hospital Medical School in London and has been awarded his Masters of Surgery degree in the field of Orthopedics, specializing in shoulder and elbow surgery, by the University of London in 2000.
Dr. Chambler gained his shoulder and elbow fellowship in Oxford, UK and has since been awarded traveling fellowships to UK & Europe as well as the world-renowned Mayo Clinic in the USA by the British Elbow & Shoulder Society.
He will be available for consultation on various orthopedic related conditions, which include treatment and management of Shoulder Pain & Sports Injuries, Advanced Arthroscopic Surgery, and Shoulder replacement.
To book your appointment with Dr. Andrew Chambler, call 17246800 or WhatsApp us on 32181810 You can now also download the Royal Bahrain Hospital Mobile Application to book your appointments on iOS and Android devices.