PROF. DR. GIOVANNI DI SALVO, PEDIATRIC & ADULT CONGENITAL CARDIOLOGIST, TO VISIT RBH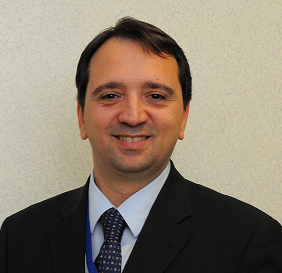 Prof. Dr. Giovanni Di Salvo, Pediatric & Adult Congenital Cardiologist, to visit RBH
Prof. Dr. Giovanni Di Salvo, MD, PhD, MSc, FESC, a highly qualified and well experienced Pediatric and Adult Congenital Cardiologist from Italy is visiting Royal Bahrain Hospital (RBH) from May 11 to May 17, 2017.
He will be available for consultation on the congenital and structural heart diseases. His service can be availed on Advanced Cardiac Imaging, which includes Pediatric ECG, Pediatric Echocardiography and Pediatric Stress Echocardiography.
Dr. Giovanni is a Counselor at European Association of Cardiovascular Imaging (EACVI) since 2014. He brings vast experience in diagnosing, treating and managing congenital heart diseases and performing cardiovascular imaging for both children and adults.
"Most of the congenital heart diseases are structural. They are linked to the structure of heart like walls, muscles or blood vessels. The advanced imaging techniques can confirm the condition successfully and it will help define the course of treatment required. These techniques are useful in both children and adults who were born with a heart ailment," says Dr. Giovanni.