RBH LAUNCHES TELEHEALTH SERVICES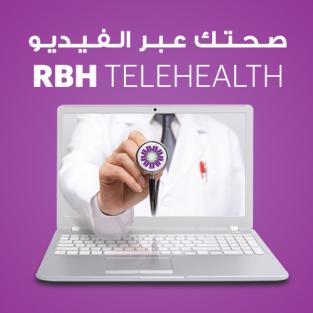 Royal Bahrain Hospital (RBH) has taken a pioneering step in launching Telehealth services. As a part of Telehealth services, RBH will provide outpatient consultation services of its expert doctors through online audio / video platform.
The service has been launched whilst keeping in mind the ongoing COVID-19 pandemic, as it is now imperative for both patients and clinicians to maintain social distancing. It is with this objective that RBH has introduced Telehealth services so that you and your loved ones can get an online clinical opinion at the comfort of your home. The service is available from 9 a.m. to 9 p.m., Saturday to Thursday.
The Consultation can be availed in 5 easy steps:
Click on the given link: www.royalbahrainhospital.com/telehealth
Insert your Personal Details.
Choose the Specialty and Consultant Doctor
Select / Request a Time Slot and Make the Payment
A link will be sent to your email with confirmed time slot.
Each appointment slot is for 15 minutes and is followed by a medical prescription in your email.
In terms of benefits, the audio / video call platform provides easy access to an expert at a click. Moreover, the service can be utilised over wide variety of devices, right from your smart phone to tablets and desktop.