RBH WELCOMES SPECIALIST IN PEDIATRICS & NEONATOLOGY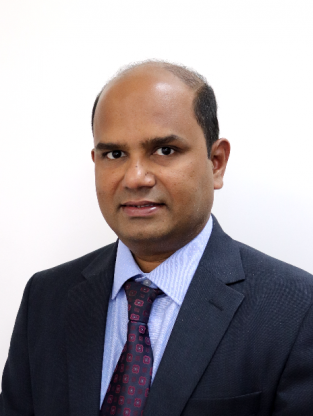 Royal Bahrain Hospital is pleased to announce the joining of Dr.Srinivasababu Subramanian, Specialist Paediatrician and Neonatologist to its medical team.
Dr. Srinivasababu 's services include the diagnosis, treatment, and management of General and Emergency Paediatrics, Neonatology (Neonatal Intensive Care Services), Routine Growth and Development Assessment, Well Baby Clinic and Immunization Services.
Dr. Srinivasababu earned his Medical Degree at Bangalore University, India in 1994 with an excellent ranking. He continued on doing Post Graduation in Paediatrics at Mysore University, India to obtain a degree, Doctor of Medicine (MD Paediatrics) in 1997. From that moment on, he had been employed at the internationally reputed hospitals, in various countries like India, Saudi Arabia, Oman, United Kingdom and Australia in the field of paediatrics and Neonatology (Neonatal Intensive Care Services)
He went on to earn Fellow in Neonatal and Perinatal Medicine, after completing his Royal Australasian College of Physicians and Child Health (RACPCH) training in Australia. For more than 20 years, he has been working in the field of Paediatrics, whilst focusing more in the area of Neonatal Intensive Care Services (Management of Preterm and Extreme Premature Babies, high-risk management of Neonates and Neonatal Ventilation). He also worked as a Fellow in Neonatal and Paediatric Emergency Transport Services (NETS) and the Neonatal Growth and Developmental follow up unit at Australia.
"We are glad to have Dr. Srinivasababu on board at Royal Bahrain Hospital. His extensive experience in the field of Paediatrics and Neonatology is a valued addition to the Department of Paediatrics and Neonatology, that we believe will contribute to RBH's distinctive medical services.," said Dr. Sheriff Sahadulla, CEO of KIMS Healthcare Group.