TOP NEPHROLOGY CONSULTANT JOINS RBH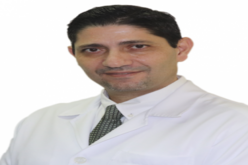 Dr. Issa is an American Board Certified Nephrology Consultant who graduated from the University of Texas Health Science Center at San Antonio in 2002. He specializes in the prevention and treatment of Acute & Chronic Kidney disorders, especially in Hypertensive and Diabetic patients, in addition to performing Kidney biopsies, Dialysis, and evaluates and follows up with kidney transplant patients.
Dr. Issa is a board member of the distinguished International Renal Care Association, where he served as President. He is also a member of the International Society of Nephrology and the International Society of Transplantation. He is the cofounder of the Arab Renal Care group, where he established educational programs, designed to provide comprehensive public health strategies for the promotion of kidney health and renal transplant program in Amman, Jordan for high risk sensitized patients.
Dr. Issa has authored multiple books on Kidney Transplant protocols and Acid Base Balance approaches. In addition to publishing manuscripts in the field of chronic kidney disease and transplant, he was involved with distinguished colleagues in writing a review paper on redefining the approach of dialysis patients during the COVID-19 pandemic.