TOP ORTHOPEDIC CONSULTANT FROM ITALY JOINS RBH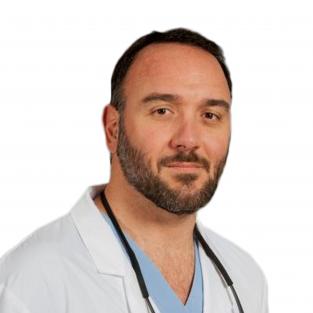 The Royal Bahrain Hospital announces the joining of Dr. Gianluca Cusmà Guatteri, a highly accomplished Orthopedic Consultant, to its team of medical experts.

Dr. Gianluca is Italian and Swiss Board certified (Ortho and Trauma) since 2006 and focuses on hip and knee surgery. He has worked in Italy's leading orthopedic centers with the biggest names in the field as mentors, like Prof. Spotorno (designer of the CLS hip system), Prof. Romagnoli (designer of the Allegretto knee system) and Prof. Grappiolo (designer of the GTS hip system). During these years, Dr. Gianluca was involved in various American and European medical device companies, medical education and surgeon's training as a consultant.

During the last five years, Dr. Gianluca was the Head of the Minimally Invasive Orthopedic Surgery Department at GSD private hospitals group in Pavia (Italy) leading a group of surgeons, each of them highly specialized in hip, knee, ankle, foot, shoulder and spine. As a first surgeon, he performed more than 250 hip and knee procedures per year in the last 10 years.

Dr. Gianluca is currently a member of the European Hip Society, European Society of Sports Traumatology, Knee Surgery and Arthroscopy and the International Society for Technology in Arthroplasty. Dr. Gianluca is used to actively participate in international congresses and courses. He is the designer of the cutting edge technology partial knee device K-MONO® that is patented, CE approved and recently released in Europe.

Dr. Gianluca will be available for consultations on the diagnosis, treatment and management of any lower limb orthopedic problems with special expertise in minimally invasive hip and knee surgery, primary and revision arthroplasty surgery.