DR. STEFAN DRAGULESCU, CONSULTANT ORTHOPEDIC SURGEON JOINS RBH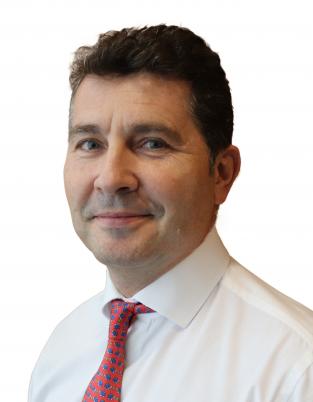 Royal Bahrain Hospital is pleased to announce the joining of Dr. Stefan Dragulescu - Consultant Orthopedic Surgeon to its team of medical experts.
Dr. Stefan is a German board certified Surgeon with more than 20 years of experience in the field of orthopedics and is a member of the Professional Association of Orthopedic and Traumatology Specialists, the Society of Arthroscopy and Joint Surgery, the German Association of Chirotherapy and Osteopathy and is certified in Emergency Medical Treatment.
Dr. Stefan provides comprehensive Orthopedic solutions and treatments which include Knee and Hip replacement, Traumatology, Foot and Ankle Surgery, Arthroscopic Surgery of the Knee and Shoulder, Sports Injuries, Chiropractic and Conservative treatment of Spine diseases. Dr. Stefan's noteable procedure is the implementation of custom made Knee and Hip replacement in association with a Swiss organization. Patients in this case get treated with customized implants suited to their case.
To book your appointment with Dr. Stefan, call 17246800, whatsapp 32181810 or book online. You can also download the Royal Bahrain Hospital mobile application to book appointments, review doctor profiles and stay up to date with the monthly Royal Bahrain Hospital Health packages. The RBH mobile app is available for download on the App Store on iOS devices and Google Play on Android devices.