FULL BREAST DIAGNOSIS & CARE AT RBH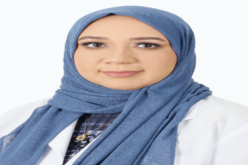 Royal Bahrain Hospital is thrilled to announce the joining of Dr. Lamya Ebrahim – Consultant Breast Imaging Radiologist from Bahrain.
Dr. Lamya has more than 16 years experience in Radiology, including more than 8 years of specialized work in Breast Screening and Diagnostic Breast Imaging & Intervention.
She is Arab Board Certified in Radiology after completing her Residency Training in the Radiology Department at Salmaniya Medical Complex.
Dr. Lamya has gained an Advanced Fellowship in Breast Imaging & Breast Intervention from Australia in 2012, and has variouspublications in local and international peer reviewed journalsin this field.
She is actively involved in Breast Cancer Screening and is experienced in Diagnostic Breast Imaging with 2D & 3D Mammography and Ultrasound. She is proficient in reporting Breast MRI for indications such as High Risk Screening, Cancer staging and Breast implant assessment.
Dr. Lamya is skilled in Ultrasound Guided, Stereotactic & MRI Guided Breast Interventional procedures, as well as pre-operative Image Guided Localization of impalpable lesions using both hook wires and low activity Iodine 125 seeds.
Dr. Lamya will be available for Breast Screening & assessment of various Breast conditions as well as performing any Breast Interventional procedures.