RBH WELCOMES CONSULTANT IN PEDIATRIC NEUROLOGY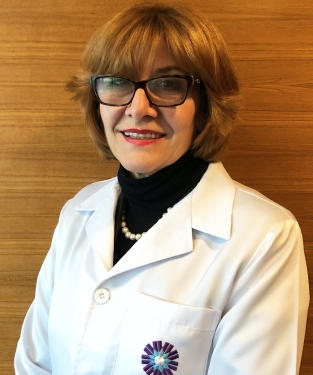 Royal Bahrain Hospital is pleased to announce the joining of Dr. Milena Dimic, Consultant Pediatric Neurology to its medical team.
Dr. Dimic's services include the diagnosis, treatment, and management of epilepsy and epileptic syndromes, headaches, neuromuscular disorders, spasticity and other movement disorders, developmental disorders, brain and spinal tumors, neurocutaneous syndromes, neurometabolic, neurodegenerative disorders, neuroimmunologic disorders, strokes and craniofacial deformities in children.
Dr. Dimic earned her medical degree at the Medical Faculty of the University of Niš, Serbia in 1980 with an excellent ranking. She continued on at the same medical faculty to obtain a diploma as a specialist in neuropsychiatry in 1990. From that moment on, she had been employed at the Neuropsychiatric Department of the Clinical Center Niš in the field of children and adolescent neurology.
She went on to earn her Masters degree and a degree of Doctor of Science, both in the field of neurology (epilepsy) in 1999 and 2005 respectively at the Medical Faculty of the University of Nis. For more than 2 decades, she has been working in the field of child neurology, whilst focusing more in the area of epilepsy and developmental disorders. She also worked as an assistant professor at the Medical School in Niš and was a mentor for children's neurology.
"We are glad to have Dr. Dimic on board at Royal Bahrain Hospital. Her extensive experience in the field of Paediatric Neurology is a valued addition to the department of Neurology that we believe will contribute to RBH's distinctive medical services." said Dr. Sheriff Sahadulla, Executive Director of RBH.